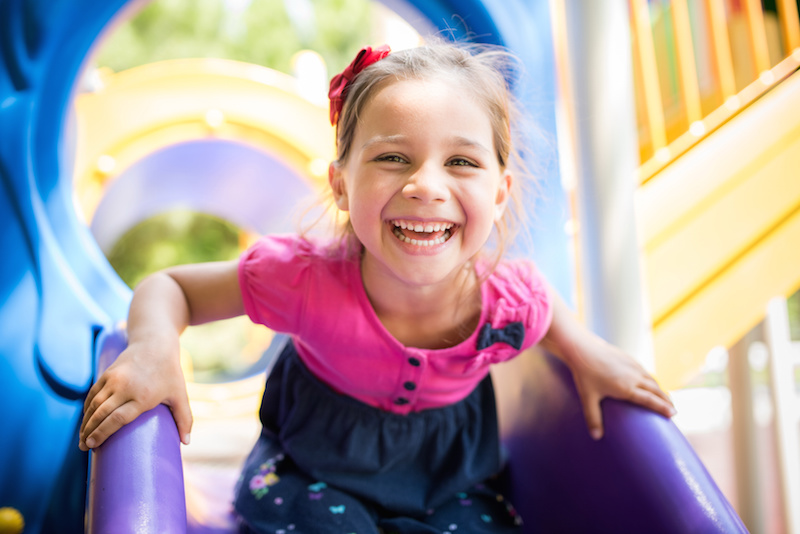 Preventive dental care is very important for children, as protecting their mouths from cavities and other oral health problems from a young age will pave the way to help them enjoy a healthy smile for life. Kids should get a checkup and cleaning at least every six months — and when they get a clean bill of health, they can join the dentist in Mobile's Cavity Free Club to enjoy fun rewards as an extra incentive to practice excellent oral hygiene at home.
Keep reading to learn more about why prevention matters for kiddos, and what you can do to help your little one keep their teeth clean and be a member of the Cavity Free Club for life!
Healthy Smiles Rely on Prevention
Children are at a higher risk of developing cavities between the ages of 6 and 14, as the outer layer of tooth enamel is weaker while their permanent teeth are developing. That combined with the fact that kids love sugar and are still perfecting their brushing and flossing habits can spell trouble for their oral health.
By scheduling checkups and cleanings at the dentist along with encouraging them to keep their teeth clean between visits, you can help protect your child from painful toothaches caused by cavities by ensuring that if a weak spot on the enamel does develop, your dentist can detect it right away. Sometimes, a cavity can even be reversed with a topical fluoride treatment.
At-Home Hygiene for Kids
To help your child keep their teeth clean at home, remember these steps:
Brush your child's teeth for two minutes, twice a day. They will need you to do it for them until they are able to tie their shoes around age 6 — but continue to monitor their technique to make sure they are getting a thorough clean.
Choose a fluoride toothpaste to strengthen the tooth enamel and fight against cavities.
Floss between teeth daily as soon as two teeth are touching each other.
Reduce your child's access to sugar and sweet snacks.
Protect their teeth with an athletic mouthguard if they play contact sports.
Encourage your child to drink water over soda or juice.
Join the Cavity Free Club This Month
When was your child's last visit to the dentist? If it has been longer than six months, it's a good time to do so. If they get a clean bill of health, they can join the Cavity Free Club and enjoy special prizes and rewards — on top of a big smile!
Meet the Practice
Parker Dental & Orthodontics delivers children's dentistry that truly exceeds expectations. Their team full of experts serves families in 4 convenient locations. To see if your child is eligible for the Cavity Free Club, go ahead and book a checkup and cleaning by calling one of their locations today.