Family Dentist in West Mobile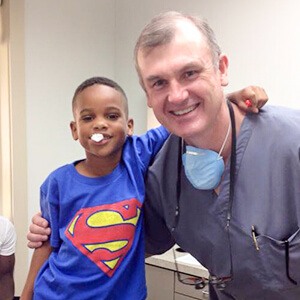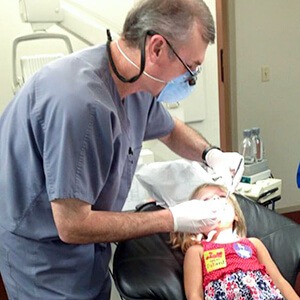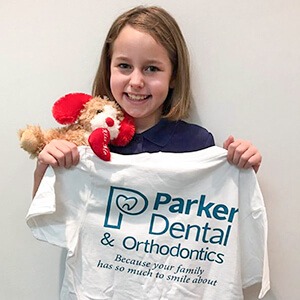 Although the primary teeth eventually fall out, children still need to see the dentist every 6 months for preventive care. With regular visits to their family dentist, our team at Parker Dental & Orthodontics helps to ensure they develop and maintain healthy, beautiful smiles. However, young patients often need extra special attention because they have different comfort levels. Our team of dentists and our staff cater to their unique needs. Through the extra training and experience, we provide the comprehensive and kind attention your children need to feel at ease during their appointments.
Dentist for Children of All Ages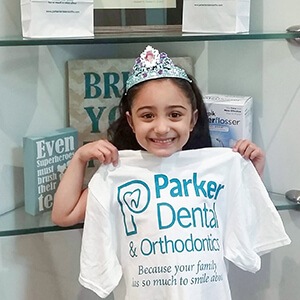 As a family dentist, we treat children of all ages through every stage of oral development. It is recommended that your child sees the dentist for the first time as soon as their baby teeth begin to erupt. During this time, we will briefly look in your child's mouth and focus on developing a relationship with them. By getting to know us from a young age, they develop trust for our dental team, making going to the dentist easier and stress-free. In addition, it allows us to set the right foundation for a lifelong commitment to dental health.
As your child ages, their appointments will become a bit longer and more involved. We will begin to perform oral hygiene cleanings and more in-depth checkups, which includes the use of digital x-rays. We will likely recommend noninvasive preventive treatments, like dental sealants and fluoride varnishes to protect the teeth from decay. With regular care, we help to ensure your child's teeth develop correctly while addressing potential problems early for a less invasive solution.
Warm Preventive Attention
Our team is dedicated to helping your children enjoy a happy, healthy, smile, but that is not all we care about. We also take the time to get to know your child to take their personality and emotional maturity into consideration when we provide essential services to ensure they have the best experience. Our dentists keep an eye out for any development concerns that may need attention to reduce the need for complex or invasive treatments in the future.
Comfortable Restorative Solutions
Many parents are surprised to learn that dental problems can start very early in life. For instance, young children experience a higher risk for tooth decay if they continue to breast or bottle-feed for too long, and nearly half of little patients suffer from inflamed gums. With regular care, we can address many common issues that can damage your child's oral health, like thumb sucking, to reduce the risk for issues in the future.
At Parker Dental & Orthodontics, we will work with you to help foster the health and development of your child's teeth and gums. Contact our office today to schedule an appointment. We cannot wait to help your son or daughter on their path towards lifelong oral health with personalized family dentistry. With multiple convenient locations in Southern Alabama and Mississippi, the compassionate and personalized care your child needs is not too far away.