ClearCorrect – Mobile, AL
A Better Way to Straighter Teeth
At Parker Dental & Orthodontics, we believe in offering our valued patients multiple effective treatment options that meet their needs. That's why we work with the ClearCorrect system as well as Invisalign to straighten our patients' teeth discreetly and quickly. Although newer than Invisalign, ClearCorrect has over a decade of experience producing millions of clear aligners and has helped hundreds of thousands of patients worldwide to resolve their alignment issues. We know we can use them to help you too!
How is ClearCorrect different from traditional orthodontics?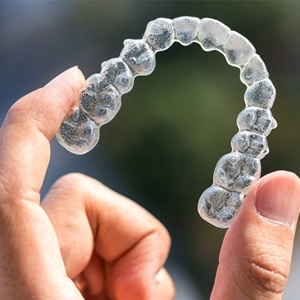 Let's be honest. How many people actually want to wear those bulky metal brackets and wires for several years in order to see results? Instead, ClearCorrect uses progressive clear aligners to gently guide your teeth into the desired position. These trays look practically invisible and feel smooth and comfortable in your mouth, all while changing your smile for the better.
What are the benefits of choosing ClearCorrect?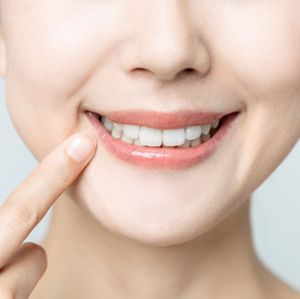 Aside from the obvious aesthetic advantage with ClearCorrect, there are many other reasons that this treatment may be a better choice for someone seeking a straighter smile:
Faster results. If the clear aligners are worn for at least 22 hours every day, it typically only takes patients 8 to 18 months to achieve the end of treatment.
Easier oral care. Working around the brackets and wire makes it more difficult to brush and floss your teeth properly, increasing the likelihood of getting tooth decay. With ClearCorrect, you can simply remove the trays and care for your teeth as you normally would.
No food restrictions. Unlike traditional braces, which include a long list of foods you can't eat, ClearCorrect aligners can be conveniently removed so that you can eat freely. Just brush and floss your teeth before putting the trays back in.
Who is a good candidate for ClearCorrect?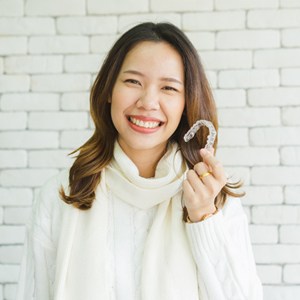 Unless your alignment issues are particularly severe, chances are good that ClearCorrect can address your crooked, gapped, or uneven bite. In fact, most adults and teens qualify for this treatment. However, for the best results, you or your teen needs to be able to follow instructions, keep track of the aligners, and take excellent care of your teeth to ensure that your smile ends up as healthy and beautiful as you've always wanted.
What is the ClearCorrect treatment process like?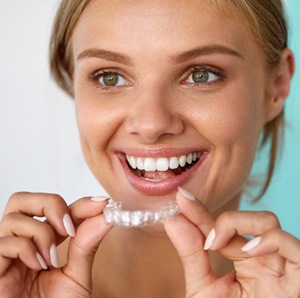 At your consultation with us, we review your specific case and have an honest conversation to determine whether ClearCorrect can meet your needs. If we decide to move forward with treatment, we will create your own personalized plan and take precise impressions of your teeth to craft your aligners. When they are finished, you can begin wearing them according to our instructions. About two weeks later, you'll switch to the next set. Every once in a while, you'll come to our office so that we can double check that your smile is progressing correctly. Eventually, before you know it, you're done and ready to only wear a retainer to maintain the results. It's that simple and straightforward!
So if you finally want to address your crooked teeth, you don't have to look any further than ClearCorrect with Parker Dental & Orthodontics. Contact us today at one of our offices to schedule your consultation to get started!