Cosmetic Dentist for West Mobile Patients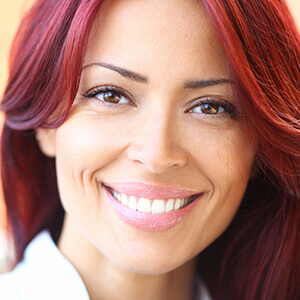 Very few of us go through life with smiles that stay perfectly beautiful. Over time, age, genetics, injuries, diet, and other factors lead to aesthetic flaws that affect self-confidence. Here at Parker Dental & Orthodontics, we would love to help you regain a dazzling look with our cosmetic dentistry services. Our doctors seamlessly erase stains, cracks, gaps, and much more from your teeth providing exceptional skill and warm compassion every step of the way. Contact us today if you're ready to schedule a consultation! We have four office locations to choose from – two are located in Mobile, AL, while the others can be found in Hurley and Vancleave, MS.
Teeth Whitening
If your teeth have become lackluster because of stains and discoloration, talk to us about teeth whitening! Our doctors provide customized oral trays and a high-grade bleaching gel to use in the comfort of your own home. Simply wear both components together for a certain amount of time each day whenever you're able to. The treatment adapts to your personal schedule. In just a few weeks, patients see gorgeous changes in their smile.
Tooth-Colored Fillings
Nearly everyone experiences a cavity at one point or another, but thankfully, a filling repairs the damage and restores health to the tooth in one simple appointment. Better yet, our team primarily offers composite fillings. Unlike their traditional, metallic counterparts, composite fillings are designed to blend seamlessly with your natural smile, as well as preserve more of the tooth's original structure.
Porcelain Veneers
Instead of undergoing multiple procedures, many patients prefer to transform their smile for the better all at once. Porcelain veneers make this dream a reality at Parker Dental & Orthodontics. These customized, wafer-thin pieces of dental porcelain are designed to fit over natural teeth, giving them a flawless, natural appearance. Veneers are even more resistant against staining than tooth enamel, which allows patients to maintain their improved smile longer.
All-Ceramic Restorations
Older patients surely remember the days when dental restorations were noticeably silver or gold in color, their appearance jarring in an otherwise natural smile. Dr. Parker doesn't want to force you to choose between your oral health and your appearance – that's why we offer the best of both worlds – all-ceramic restorations. Crafted from high-quality porcelain, these restorations are not only naturally beautiful, but also more conservative and comfortable than their traditional counterparts.
Understanding the Cost of Cosmetic Dentistry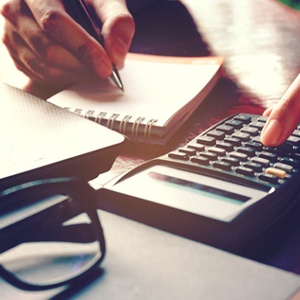 Cosmetic dentistry isn't usually covered by dental insurance, so you may still have some unanswered questions about the cost of your treatment. Because everyone has different smile goals, we can't determine the cost of your treatment until you see us for a consultation. We have a wide range of cosmetic solutions, and we're happy to help you navigate the cost. In the meantime, here are a few things for you to keep in mind.
What Cosmetic Dental Service is Right for Me?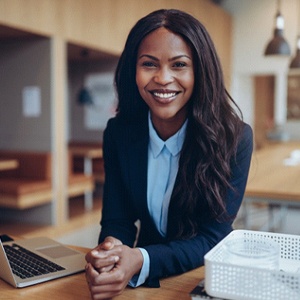 In most cases, patients are eager to achieve a smile that's straighter, whiter, or shaped differently. Here are some of the services that we provide that can help you achieve these goals:
All-Ceramic Restorations – Restorations used to be noticeably silver or gold in color. Today, we use all--ceramic restorations to restore damaged teeth with a more natural-looking appearance.
Teeth Whitening – There are several different ways that teeth can become discolored. With professional take-home teeth whitening, your smile can be lightened several shades in the comfort of your own home. Results can last anywhere from a couple months to several years depending on how well you care for them.
Veneers – This may not be the cheapest option out there, but veneers are one of the easiest ways to transform multiple aspects of your smile at the same time. This includes the color, shape, and minor misalignment.
Invisalign/ClearCorrect – If you have teeth that are misaligned, clear aligners, like Invisalign and ClearCorrect, make excellent options. These types of treatments cost several thousands of dollars, but they are ideal solutions to alignment issues.
Cosmetic Dentistry Can Be an Investment Worth Making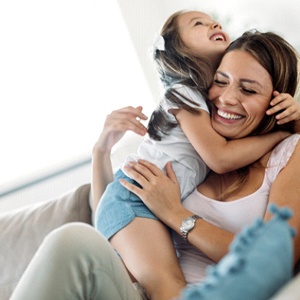 Cosmetic treatment may seem like a huge commitment, but it is also an investment that will pay off over time in several different ways. If you are self-conscious about the appearance of your smile, making changes with the help of your dentist can lead to significant improvement for your confidence and self-esteem. Ultimately, this can lead to better relationships, a more vibrant social life, and a higher quality of life. When you take a look at the entire picture, you can determine whether or not cosmetic dentistry is the right option for you.
How to Make Cosmetic Dentistry Affordable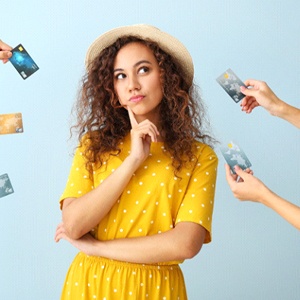 Cosmetic dentistry is rarely covered by dental insurance because it is generally considered to be elective. However, this doesn't mean that you are completely out of luck. We offer an in-office Membership Plan that can help patients to receive preventive care and discounts on some procedures completed at our practice. In addition to accepting cash, checks, and all major credit cards, we also work with CareCredit – a third-party financing company that can split the cost of treatment into manageable monthly installments with little to no interest. Talk to one of our friendly team members to learn more about your options.
To find out exactly how much you can expect your treatment to cost, schedule a consultation with us. We are eager to help you achieve the smile of your dreams!