Our Vancleave Dental Implant Services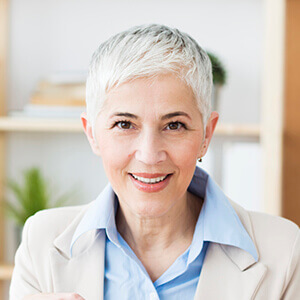 Losing even one tooth is a devastating blow for health, oral function, and your beautiful smile – but thankfully, it doesn't have to stay that way. Dental implants are a revolutionary solution that offers patients exceptional strength and seamlessness especially when compared to more traditional treatment option like dentures and bridges. Our team at Parker Dental & Orthodontics takes you through the entire procedure. No outside specialists required. If you have any questions or are interested in an implant consultation, contact us today! We have four separate office locations to choose from, with two in Mobile, AL, serving West Mobile and University patients, as well as one in Hurley, MS and the other in Vancleave, MS.
The Implant Process
Once our team determines you're a good candidate for dental implants, the first step of the procedure is the surgical placement into the jawbone. This recreates the lost roots of natural teeth, which stimulate the oral tissue and keep your smile full and healthy. While many doctors have to refer their patients to other offices for this procedure, we're happy to handle it personally at Parker Dental & Orthodontics so you can have a more comfortable experience overall.
Once your new implants have been placed, it's typical for patients to need a healing period. This allows your mouth to heal and for the implants to create a strong bond with your jawbone. When enough time has passed, you'll be invited back to the location of your choice to place quality restorations on top of your implants completing the process and giving you back an amazing, beautiful smile.
Restoration Options
When restoring a single implant, our team provides a personalized, all-ceramic crown. This solution allows patients to maintain remaining natural teeth with minimal adjustment. In cases of more extensive tooth loss, our doctors may recommend an implant-retained prosthetic as the more efficient choice. This device resembles a traditional bridge or denture, save for one key element – it's designed to attach to the implants placed within the jawbone for an exceptionally sturdy fit. Both fixed and removable options are available, depending on your preference.
Dental Implant FAQs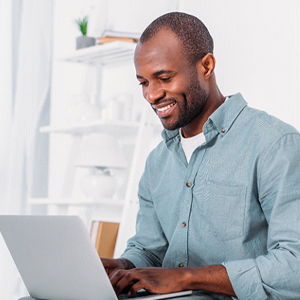 Are you still wondering whether traditional restorations or dental implants are the right choice to replace your missing teeth? With endless long-term benefits to offer your oral and overall health, this modern solution can boost your confidence and improve your quality of life. Although this investment may have a higher up-front cost, the advantages are priceless. For your convenience, we've compiled some common questions we receive from patients who are researching dental implants below.
What are dental implants made of?
Dental implants are made from titanium. Not only is it strong and durable, but it's also less likely to corrode and is lightweight. This allows it to reduce the force placed on your jawbone all restoring the strength of your bite. In addition, it's an incredibly biocompatible metal that is able to form something called an oxide layer when it's surgically placed under your gums. This allows them to last for decades without breaking down or failing. Another great benefit of titanium is that is has the ability to fuse with your jawbone. This allows for a strong foundation for your replacement teeth while also stimulating blood flow, preventing deterioration and bone loss.
How long do dental implants last?
With the proper maintenance and care, dental implants have been proven to last over 35 years. Because they're a relatively new advancement in dentistry, there hasn't been too many long-term studies conducted on their lifespan. This means that they could last even longer.
To make sure your oral health is in good shape and your gums can support your implants, all you'll need to do is brush twice each day with fluoride toothpaste, floss daily, and regularly rinse with an antibacterial mouthwash. You'll also want to visit your dentist every six months for checkups and cleanings.
How much do dental implants cost?
Every dental implants procedure cost varies. It depends on a variety of factors including what kind of restoration you'll need, how many implants need to be placed, and whether or not you need any preparatory procedures. Some patients require a tooth extraction, gum disease therapy, or a bone graft before their implants can be placed. Of course, these will be an additional cost.
If you're wondering whether your dental insurance provider will contribute to the cost of the procedure, it's best to contact them directly. At Parker Dental & Orthodontics, our team will be more than happy to help you find out. We also offer flexible payment plans through CareCredit with little to no interest as well.
Can dental implants fail?
Dental implants utilize the latest technology that dentistry has to offer. This allows the procedure to be accurate, precise, and is the reason that implants boast an impressive 95 percent success rate. However, there are several factors that can cause implants to fail. Some of these include:
Poor oral hygiene.
Infection.
Smoking and tobacco use.
Uncontrolled diabetes.
Autoimmune diseases.
If you're concerned about implants failure, don't hesitate to speak with your dentist. They can put your worries to rest and alert you of any possible risks.