Our Vancleave Dental Implant Services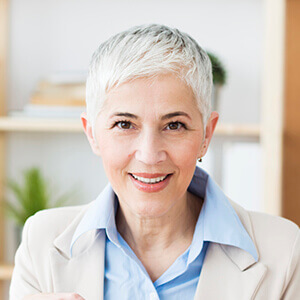 Losing even one tooth is a devastating blow for health, oral function, and your beautiful smile – but thankfully, it doesn't have to stay that way. Dental implants are a revolutionary solution that offers patients exceptional strength and seamlessness especially when compared to more traditional treatment option like dentures and bridges. Our team at Parker Dental & Orthodontics takes you through the entire procedure. No outside specialists required. If you have any questions or are interested in an implant consultation, contact us today! We have four separate office locations to choose from, with two in Mobile, AL, serving West Mobile and University patients, as well as one in Hurley, MS and the other in Vancleave, MS.
The Implant Process
Once our team determines you're a good candidate for dental implants, the first step of the procedure is the surgical placement into the jawbone. This recreates the lost roots of natural teeth, which stimulate the oral tissue and keep your smile full and healthy. While many doctors have to refer their patients to other offices for this procedure, we're happy to handle it personally at Parker Dental & Orthodontics so you can have a more comfortable experience overall.
Once your new implants have been placed, it's typical for patients to need a healing period. This allows your mouth to heal and for the implants to create a strong bond with your jawbone. When enough time has passed, you'll be invited back to the location of your choice to place quality restorations on top of your implants completing the process and giving you back an amazing, beautiful smile.
Restoration Options
When restoring a single implant, our team provides a personalized, all-ceramic crown. This solution allows patients to maintain remaining natural teeth with minimal adjustment. In cases of more extensive tooth loss, our doctors may recommend an implant-retained prosthetic as the more efficient choice. This device resembles a traditional bridge or denture, save for one key element – it's designed to attach to the implants placed within the jawbone for an exceptionally sturdy fit. Both fixed and removable options are available, depending on your preference.