Parker Family Dental and Orthodontics in Vancleave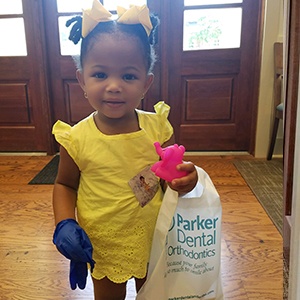 Parker Dental and Orthodontics has four convenient locations straddling the border between Alabama and Mississippi. For our friends and neighbors in Vancleave, Mississippi, there is Parker Family Dental and Orthodontics where Dr. Parker provides all of you dental needs in an atmosphere that is comfortable and professional.
Office Hours:
Monday: 8:00am - 5:00pm
Tuesday: 8:00am - 5:00pm
Wednesday: 8:00am - 5:00pm
Thursday: 8:00am - 5:00pm
Friday: 8:00am - 5:00pm
Comprehensive Dental Services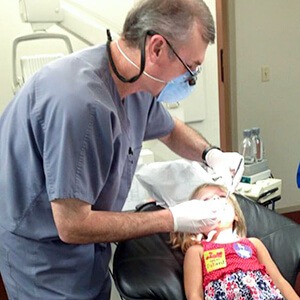 Your dentist in Vancleave offers a complete menu of dental services for you and your family. Whether you are looking to maintain a healthy smile and strong teeth or you want to enhance the appearance of your smile, the general and cosmetic dentistry services you need are all in one location at our dental practice.
We begin with a comprehensive dental cleaning and exam that allows us to brighten your smile and assess the condition of your teeth and gums. With this basic examination, your dentist is then able to develop a treatment plan to address your individual oral and dental health needs. Our services also include cosmetic dentistry services such as teeth whitening, all-ceramic restorations, porcelain veneers and tooth-colored fillings. Our orthodontist Dr. Harpy can also help you enjoy the health and aesthetic benefits of straight teeth and a well-aligned bite. Using either Invisalign® clear braces or traditional metal braces, we can give you the smile you've always desired.
Pediatric in Vancleave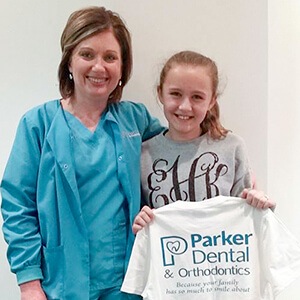 In addition to general dental services, we also treat patients of all ages with pediatric dentistry in Vancleave. Our dental team loves treating kids and helping to build a foundation for lifelong oral hygiene and health. Our caring and compassionate staff have a pediatric background as well to ensure your child's time in our office remains comfortable and relaxing. We provide the preventive care needed to promote the healthy development of the teeth and oral functions, while providing early intervention for potential dental problems to foster your child's beautiful smile.
Location
Parker Family Dental Orthodontics is located at 11628 Highway 57, in the Vancleave Center, where you'll also find Greer's Vancleave Market, Family Dollar, Subway and Pizza Hut. Whether you are out running family errands or taking time away from work to see the dentist in Vancleave, our office is easily accessible.
Meet the Dentists
Dr. Parker graduated from Mississippi State University and the University of Mississippi School of Dentistry. He has been a practicing dentist for more than 20 years. He is a member of the following professional organizations:
American Dental Association
Alabama Dental Association
Mississippi Dental Association
American Academy of Cosmetic Dentistry
Academy for Sports Dentistry
Fellow of the Academy of General Dentistry
Insurance
For the convenience of all of our patients, we will be glad to file all of your insurance claims so you are certain to receive the maximum allowable benefits for any dental procedure.
Vancleave
11628 Mississippi 57 #6A
Vancleave, MS 39565 (228) 283-5022

Welcome to Parker Dental & Orthodontics' Vancleave, MS location. We invite new patients to our convenient location off of State Highway 57.
Office Hours:
Monday: 8:00am - 5:00pm
Tuesday: 8:00am - 5:00pm
Wednesday: 8:00am - 5:00pm
Thursday: 8:00am - 5:00pm
Friday: 8:00am - 5:00pm
Vancleave