Dental Crowns – Mobile, AL
Fix Up Your Cracked Teeth!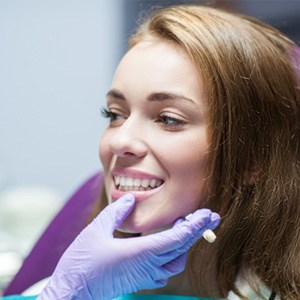 Cracked teeth can be uncomfortable, so if you have one, fast and effective dental care is essential. Thankfully, if you live around Mobile or any of our Alabama or Mississippi locations, a dental crown from Parker Dental & Orthodontics can fix you right up!
Our restorations are made from high-quality materials, meaning that you can depend on the work we do to stand the test of time. If you're interested in repairing cracked teeth, call us today for a consultation!
Why Choose Parker Dental & Orthodontics For Dental Crowns?
Six Experienced Dentists Across Seven Convenient Locations
Lifelike Restoration Materials That Blend In Perfectly With Your Smile
Dedicated Dental Team That Can Treat Every Member Of Your Family
What Is a Dental Crown?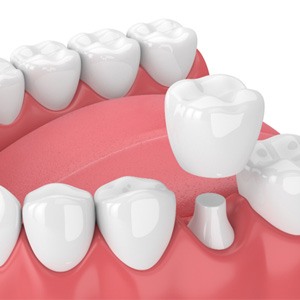 Dental crowns are small caps that can fit on top of your tooth, both affording it stability and protecting it from further damage. This makes them great for patients whose tooth has been damaged, particularly in those areas of damage that are too large for fillings to effectively handle.
Dental crowns are also used often to repair a tooth after a root canal, and even for purely aesthetic reasons. When we meet you in person, we'll be able to talk to you in more detail about whether you could be a good candidate for one.
The Process of Getting a Dental Crown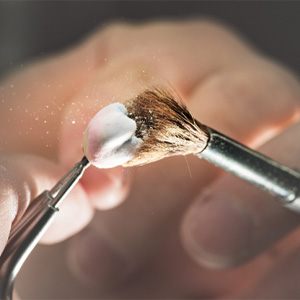 Getting a dental crown is a fairly easy and completely painless process, usually spread across two different appointments:
First, we'll talk to you about what your goals are for your dental crown. This will include a conversation about what your dental crown will be made out of, with porcelain being what we recommend most often.
We'll then take the time to color-match your dental crown to the rest of your smile and to make an impression of your tooth. Both of these will be sent to the lab where the dental crown will be milled.
In the meantime, we'll remove a small amount of your enamel to make room for the restoration, and place a temporary dental crown on your tooth to protect it until your final crown is ready.
After a couple of weeks, we'll receive your restoration from the lab and bring you back in to place it on your smile.
Benefits of Getting a Dental Crown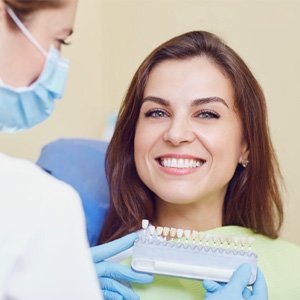 There are obviously situations, like in the case of a painfully cracked tooth, where getting a dental crown is a no-brainer. However, any dentist will tell you that some patients put off getting restorations they desperately need, ultimately to their detriment.
Taking the leap and getting a dental crown will not only relieve your discomfort, but it'll also improve your ability to bite and chew your food. They also protect teeth from becoming even more decayed, meaning that you don't have to worry as much about the prospect of needing to have a tooth removed due to damage.
With just basic maintenance, this dental crown can protect your teeth for well over a decade, and they will blend in beautifully with the rest of your smile. So if you have cracked teeth, what are you waiting for? Call us for a consultation today!