Our Orthodontic Services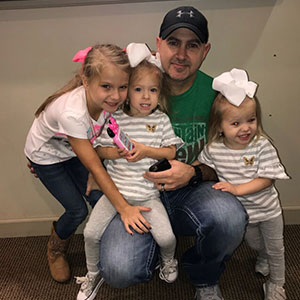 Achieving a straighter smile isn't just good for your self-confidence – it also improves your oral health and quality of life! Whether you're interested in traditional braces for your children or more sophisticated Invisalign treatment for yourself, our team can't wait to help. Contact us today if you have any questions, or if you're ready to schedule an appointment at any of our four convenient locations in Southern Alabama and Mississippi.
Invisalign®
Many adults feel like they've missed the boat on correcting their smiles, which is understandable – after working hard to develop a professional, polished image, the last thing you need is a mouthful of metal that makes you feel like you're back in middle school. Thankfully, Invisalign offers the same beautiful changes in a much easier and more aesthetically pleasing fashion.
Instead of braces, Invisalign treatment utilizes a series of clear, customized aligners, each one designed to represent a different stage of your smile throughout treatment. Patients simply wear each set for a certain amount of time (usually a couple of weeks) and switch to the next aligner in the set. You'll also attend regular check-ups every four to six weeks to ensure you're making progress. Your Invisalign aligners are removable, which means you won't have to make any inconvenient changes to your diet or oral hygiene routine. Better yet, treatment is usually complete in just 8-18 months!
Traditional Orthodontics
Metal braces are still the preferred option for kids, teenagers, and adults because of their durability and cost-effectiveness. Better yet, advancements in the orthodontic field have helped them become smaller, sleeker, and more effective than ever before. Using brackets and wires, we will gradually guides teeth into the ideal position adjusting for maximum effectiveness during regular check-ups.
Today, traditional braces offer younger patients a fun bonus during treatment – colored elastics! Most patients need elastics to hold the orthodontic wire in place, and during each appointment, your child can pick their favorite color or even a mix of colors to express their personality and interests. More neutral options are also available for adult patients.