Orthodontics and Invisalign – West Mobile, AL
The Many Paths to Straighter Teeth
Is your child suffering from a misaligned bite or crowding teeth? Perhaps you're an adult who couldn't receive orthodontics as a child but feel self-conscious about your smile today? Regardless of the circumstance, it should be noted that orthodontics are not only for those who are looking to improve the appearance of their smile. According to Dr. Donaghey, who is our in-office orthodontist, orthodontics can dramatically improve many aspects of your oral health as well. Parker Dental & Orthodontics offers many options for orthodontic issues, including traditional braces, Invisalign and ClearCorrect. Contact our office today to get started!
Invisalign®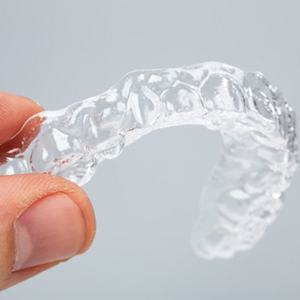 As one of the most well-known companies, Invisalign's clear aligners have been straightening smiles for almost two decades. Each series of aligners is custom-made for each patient, ensuring optimal realignment of crooked teeth. This treatment has been proven to solve many orthodontic issues, including crowding, gaps, and certain uneven bites like overbites, underbites, crossbites and open bites. The aligners are clear in appearance, but require daily soaking in cleaning solution and gentle brushing to maintain their transparent qualities.
ClearCorrect®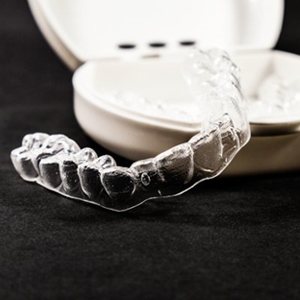 ClearCorrect is another clear aligner system that works much like Invisalign. While relatively newer, they are still incredibly effective at solving crowding, gaps, misalignment and bite issues. They are produced entirely in the United States and offer both adults and teens a viable alternative to traditional braces. Of course, neither ClearCorrect nor Invisalign are capable of solving all issues. Both systems require daily wear (on average about 22 hours per day) over the next 8 to 18 months. After completing treatment, you'll wear a retainer to keep teeth in their newly formed positions.
Traditional Braces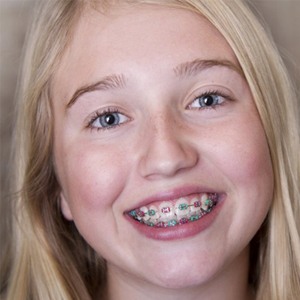 In the event that your orthodontic issues are more severe, our office may recommend traditional braces which consists of metal brackets and wires. In cases where crowding or misalignment is severe, especially in back teeth, traditional braces are typically the best route to consider. While treatment time is generally longer, the results are sure to last a lifetime when properly maintained. Like clear aligners, you'll also need to wear a retainer for at least one year after treatment is complete.
The Cost of Orthodontic Treatment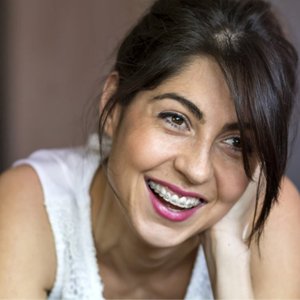 If you're considering orthodontic treatment, the cost can seem daunting at first. However, determining the cost should not be based solely on what you read online. The best way to determine the cost of your treatment or a family member's is to schedule a consultation. We'll discuss the options that will work best for you and how to make your payments more manageable. Every case is unique, so your treatment may not be as expensive as someone else's depending on the complexity.