Meet Our Dentist, Dr. Walker
(Hurley Location)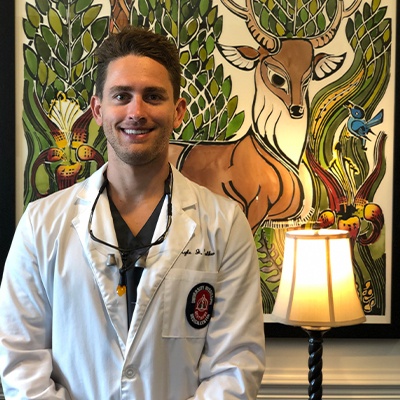 Dr. Walker always thought he would grow up to create video games one day, but life had other plans. His mother always made sure that he never missed his dental checkups, and it was at one of those appointments where his career path changed. While in the waiting room, he picked up a "before and after" book; after seeing how much happier people looked with a transformed smile, he decided that he wanted to create those same amazing improvements.
Dr. Walker completed his dental doctorate at the University of Mississippi Medical Center School of Dentistry, where he served as the representative of the Academy of General Dentistry (AGD) Student Chapter during his time as a student. He takes the time to attend the AGD annual conference every year as well. Continuing education is a big part of his growth – learning as much as possible allows him to treat patients efficiently and effectively!
Outside of the dental office, Dr. Walker is very close with his mother and brother. As a unit, they enjoy attending Resurrection Life Worship Center, being on the water, or cheering at any sporting event. Family competitions are a big event that include endless rounds of cornhole, flag football, and softball with friends. He also LOVES Disney World – in fact, he and his fiancé Kasey just got engaged there in 2021. Kasey is a dentist who works in Moss Point, and they love attending college sports and traveling together all over the Untied States. They can't wait to get married later this year.