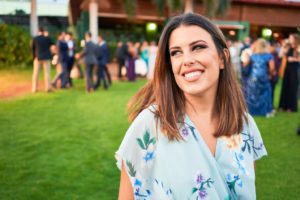 If you've got a wedding, graduation, or some other type of big event coming up, you're probably already thinking about how to look your absolute best for it. One thing on your mind might be your smile—since your pearly whites are one of the first things that people notice about you, it's in your best interest to make sure they look healthy and bright! One way to ensure this is teeth whitening. Here's more from your dentist about the process to help you figure out when to whiten before an event and some tips to help you keep your results.
How Can I Safely Whiten My Teeth?
When it comes to whitening your teeth, there are two main methods offered by your dentist:
In-office whitening – Your dentist has access to special tools and professional grade whitening agents that can quickly and effectively whiten your teeth. This process is very quick and usually only takes a single appointment, with the results being fully visible within a week or two. But with proper care, your smile's new shine can last for up to two or three years!
At-home whitening kits – Your dentist can also send you home with a kit that contains everything you'll need to whiten your smile on your own schedule. That said, you don't sacrifice any of the quality when opting for this method; though it will take longer than in-office whitening, it's more convenient and still just as effective.
When Should I Whiten My Teeth Before an Event?
Most whitening treatments have timelines that vary from a few days to a couple of weeks, meaning that your smile won't be quite ready once you leave your dentist's office or begin at-home whitening. This means that planning ahead is key! In-office whitening usually takes one brief appointment to complete, but the results can sometimes take up to two weeks to fully manifest. And with take-home kits, you have a little more flexibility since you're working on your own schedule; but you can still expect to need a week or two. In any case, you should aim to whiten your teeth a few weeks prior to your event to ensure that your results are visible and impressive!
How Can I Keep My Smile White and Bright?
Once you've had your teeth whitened, there are many things you can do to preserve their new sheen. Consider the following:
Avoid foods and drinks that are notorious for causing stained teeth such as coffee, red sauces and wines, berries, and more.
Don't smoke or use tobacco products.
Brush and floss your teeth every single day.
If you're interested in obtaining a whiter and brighter smile in time for your next big event, don't hesitate to contact your dentist about their teeth whitening options.
About the Author
Dr. Hube Parker received his dental doctorate from the University of Mississippi School of Dentistry and has been practicing in the Mobile area for over 25 years. Dr. Parker is a proud member of several professional organizations including the American Dental Association and the Alabama Dental Association and is a Fellow of the prestigious Academy of General Dentistry. If you have any questions about teeth whitening or would like to schedule a visit, feel free to contact Dr. Parker through his practice's website or by phone: (251) 342-2324.