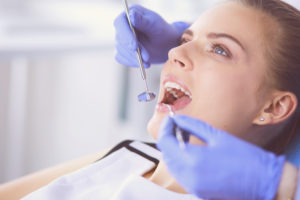 Dental insurance is a wonderful benefit for patients who have it. Coverage makes it easier for families and individuals to pay for the treatments from their dentist in West Parker that keep their smiles healthy for the long-haul, like routine checkups and cleanings, basic fillings, gum disease treatment and more.
Unfortunately, many people allow their dental insurance benefits to expire at the end of the year — often because they are unaware of what they could be taking advantage of. As we hit the halfway mark of 2019, it's a great time to take stock of your insurance benefits to make sure you are on track to use them up this year!
What Does Dental Insurance Cover?
Dental insurance works like medical coverage except with more of an emphasis on prevention. By making it financially easy to take advantage of preventive care that keeps you from getting cavities and gum disease, dental insurance aims to reduce costs on more complex and long-term care later on.
Most plans have a coverage scale that looks like this:
Preventive treatments are 100% to 80% covered, including exams and cleanings, fluoride, dental sealants, basic fillings, and more.
Restorative treatments are 50% to 80% covered, depending on the complexity of the service. Examples include dentures, crowns, bridges, and others.
Elective treatments like teeth whitening and porcelain veneers are usually excluded from dental insurance coverage.
How to Take Advantage of Dental Insurance
The best way to maximize your dental insurance benefits is to take advantage of your coverage throughout the year, rather than trying to use benefits up in December. That's because most plans do not roll over from one year to the next — so staying on top of your checkups and cleanings in the months before is important.
Visiting an in-network dentist also makes it easy to maximize your coverage. Someone who is in-network has come to an agreement with the insurance provider to complete eligible services at a reduced cost, and you receive these discounts right off the bat. Simply pay the portion you owe at the time services are rendered and be on your way!
Don't Delay!
To wrap up, take advantage of your dental insurance and make an appointment for a basic exam and cleaning with your dentist this summer. It should be mostly or completely covered. And, if you need any follow-up treatment, those services will receive partial coverage as well! Using your benefits is smart for your smile — and your wallet.
Meet the Practice
Parker Dental & Orthodontics delivers comprehensive, gentle, and compassionate dentistry that exceeds expectations. With 4 convenient locations and a team full of experts, this practice is ready to serve your needs! Plus, they accept dental insurance to complement their already affordable services. Book an appointment by calling one of their locations today.