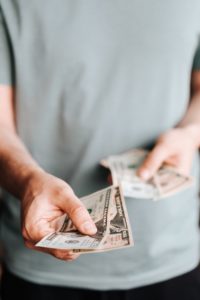 If your dentist recommends root canal therapy to save a damaged or infected tooth, one of the first concerns that might come to mind is a large bill. The cost of root canals varies because everyone's treatment plan is unique, but don't let that stop you from saving your tooth. You have various options to keep the procedure affordable, so you can restore a healthy smile without draining your wallet.
Cost of a Root Canal
A root canal is an endodontic procedure used to extract the inner layer of the tooth, called the pulp. It's necessary to rehabilitate a tooth that has suffered significant damage. Often, a crown is placed over it to reinstate its function and appearance while also protecting it from additional complications. Your dentist will evaluate your tooth to create an individualized strategy. They'll take the time to explain the fees associated with your plan. Various factors influence the root canal cost, such as:
Location of Tooth: The tooth being treated will affect the price, such as if it's an incisor, bicuspid, or molar.
Complexity: Some teeth have multiple or curved root chambers. Patients with complex tooth anatomy can expect to pay more.
Qualifications: The fees can be higher depending on the dentist's qualifications and training, such as if they are an endodontist.
Restoration: It's not uncommon to require a dental crown to cover the tooth.
Dental Insurance: Many dental plans can be used to offset the cost of a root canal.
Root Canal VS. Extraction
Many people believe extracting a compromised tooth is the convenient and affordable option; however, you'll deal with the lasting consequences of an incomplete smile. Losing even a single tooth will negatively affect your oral health. You'll have an added risk for cavities, gum disease, and additional tooth loss. Plus, you'll need to permanently invest in a prosthetic. Paying more for a root canal now will lower your long-term oral health expenses. Not to mention, you'll get to keep your natural smile.
Paying for Root Canal Therapy
Every dental insurance plan differs, but most policies include coverage for root canals. After reaching your annual deductible, your benefits can pay 50% to 80% of the cost. Your dentist will work on your behalf with your insurance company to maximize your yearly allowance to lower your out-of-pocket expenses. If you don't have dental insurance or there's a remaining balance, your dentist will offer several solutions to keep your care within your budget, like third-party financing.
Don't let the fear of a large dental bill prevent you from preserving your tooth. Your dentist will restore your smile without breaking the bank.
About Dr. Hubert Parker
Dr. Parker earned his dental degree from the University of Mississippi School of Dentistry. He has completed extensive continuing education in many specialties, including general dentistry, oral surgery, and dental implants. He combines his training and qualifications with the latest advancements in dentistry to provide superior care. If you need a root canal, contact our office today to schedule your consultation.