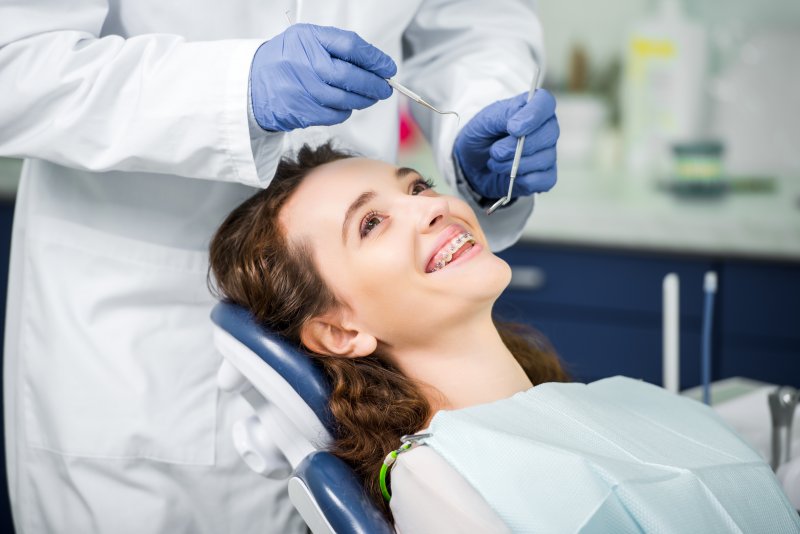 When your orthodontist's office reopens, you may begin to wonder if it's safe to return so soon. After all, COVID-19 remains a threat throughout the world. Fortunately, there are additional measures and steps being put into place to better protect both patients and staff, making the idea of continuing treatment for orthodontics in West Mobile a more feasible idea. As you prepare for your next visit, spend a few minutes learning how things may look a bit different and what you can expect that will make it easier for you to seek care amid this pandemic.
Why It's Safe to Return
In recent months, your orthodontist and other dental professionals throughout the United States have been following the advice and expertise of health and state officials regarding how to move forward amid the COVID-19 pandemic. Because the virus remains a continued threat, additional safety measures are being put into place to minimize exposure while providing optimal orthodontic care.
The sanitizing and disinfecting of all instruments, equipment, and surfaces has increased with most offices performing a deep clean each night. Additionally, team members are wearing all the necessary personal protective equipment (PPE), including face masks, gloves, protective eyewear, face shields, and disposable gowns or lab coats to avoid the potential spread of dangerous pathogens.
By introducing safety protocols such as these, your orthodontist is making every effort to create a safe and healthy environment for you when you arrive.
How Things Will Look Different
When you arrive, you may be asked to wait in your vehicle until your appointment time. This will help to minimize the number of patients in the office at one time. You may also notice that during the phone call to schedule your appointment as well as when you arrive, you will be asked a series of pre-screening questions to determine if you are healthy enough for treatment or if you've been in contact with anyone who has tested positive for COVID-19.
As an added precaution, your orthodontist's team may need to take your temperature to ensure you are not running a fever, and you will be asked to follow all social distancing guidelines to minimize the potential spread of harmful germs, bacteria, and viruses.
Other things that may appear different include:
You may be asked to perform an oral rinse before your visit to reduce the number of bacteria in your mouth
There will likely be fewer patients in the office during your visit, as your orthodontist may be seeing a smaller number of people each day to avoid overcrowding the office
You may also be asked not to bring anyone with you to your appointment unless it is absolutely necessary
Although different and appearing "less welcoming," these safety measures will serve to keep you healthy and virus-free during your visit.
About the Author
Dr. Hube Parker understands you might be a bit apprehensive to return to the office at this time. However, he does want you to know that additional safety protocols are being implemented to ensure the health of everyone who visits. From increased sanitation efforts to the proper use of personal protective equipment, you can trust that your orthodontist and team members are taking every precaution to avoid any possible contamination and maintain an environment that is free of bacteria and viruses. To find out more about what we're doing to prepare for your visit, contact us at (251) 634-2341.