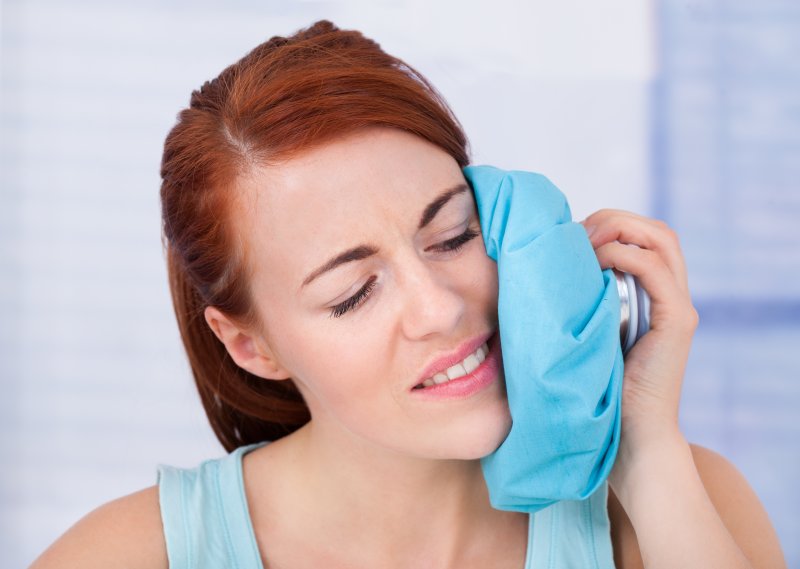 A toothache can suddenly strike and leave you dealing with sharp pain. The most common cause of the problem is acute oral bacteria that, over time, have spread to the sensitive inner parts of the tooth. While the only way to fully recover from a toothache is to visit an emergency dentist in Mobile for treatment, there are some over the counter (OTC) products you can take to get some temporary relief from the discomfort. As you continue reading, you'll find some helpful tips.
Before Taking a Product, Do This
For any dental emergency, you should always take a moment to fully assess the situation and then contact an emergency dentist to schedule a visit. Specifically, for a toothache, the next step should be to carefully floss around the pain site to make sure there is no debris lodged between your teeth that could be the source of your problem. You can also rinse your mouth with salt-water to help to remove bacteria from the infected area.
Topical OTC Products to Consider
The pain from a toothache can sometimes lead to gum sensitivity. For a topical solution, you can consider some of the Orajel line of products. They contain benzocaine, which is a pain reliever that is sometimes used in cough drops as well.
You can typically find the following options at your local drugstore:
Gel
Cream
Strips
Liquid
Swabs
The products also vary in strength, so you should read the labels to determine what will be best suited for your situation.
Oral OTC Products
The two primary oral pain relievers are acetaminophen (Tylenol) and ibuprofen (Advil). For healthy adults, it's typically okay to take both Tylenol and Advil at the same time to get the maximum benefits. That's because they work in slightly different ways to ease pain.
Tylenol falls into a category of drugs called analgesics (pain relivers) and antipyretics (fever reducers). Advil belongs to a class of medications called nonsteroidal anti-inflammatory drugs. They are designed to manage mild to moderate pain, fever and inflammation.
You should consult with your physician before using either product, though, to make sure that they won't pose any health risks.
Even if you're able to get some temporary relief from the discomfort, it's important to remember that oral bacteria don't stop on their own. Thus, if your toothache isn't treated by a dentist, an abscess could form, which can be more painful, possibly lead to tooth loss and place your overall health at risk.
A dental emergency of any type is no fun. However, when you have a plan of action and receive the proper care, your suffering can be brought to an end and a full recovery achieved.
About the Author
A graduate of the University of Mississippi School of Dentistry, Dr. Hube Parker has been helping patients recover from dental emergencies for over 25 years. In addition to private practice, he is a part-time instructor at the UMC School of Dentistry in the Department of Endodontics (root canals). Dr. Parker has also received advanced postgraduate training in oral surgery. He treats toothaches and other forms of dental trauma at Parker Dental & Orthodontics, and he can be reached for more information through his website.