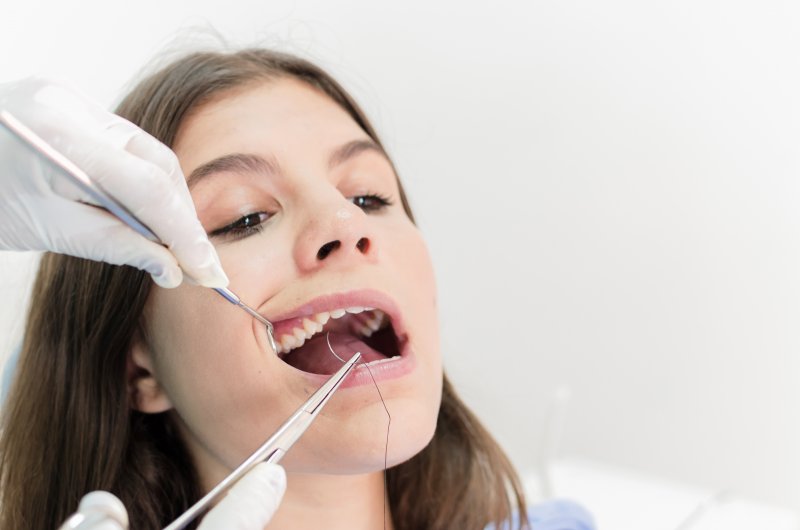 America is locked into a battle with COVID-19, but if you're currently undergoing orthodontic treatment, then it's important to know how to respond if an emergency arises. Therefore, you can take the proper steps to control the problem until you can be treated by an orthodontist in Mobile. As you continue reading, you'll learn what to do for some of the more common types of emergencies.
The Difference Between Orthodontic and Typical Dental Emergencies
The good news is that orthodontic emergencies usually don't pose as immediate a threat as typical forms of dental trauma, which may involve uncontrolled bleeding, painful infection, tooth or jawbone breaks, or a damaged or lost restoration. In many cases, there are steps you can take to temporarily secure an orthodontic appliance until you can be seen by a local orthodontist.
What's Considered an Orthodontic Emergency?
Here are the common issues you can face with traditional braces:
Loose band – The metal rings that are cemented around the back teeth
Loose spacer – The rubber rings that are temporarily placed between the teeth and left there for a few days to make room for the orthodontic bands
Loose or broken brackets – The metal attachments that are bonded to your teeth with the job of holding the arch wire in place
Protruding or broken wire – The metal wire that's affixed to your brackets
Oral Pain – You're experiencing pain that is more acute than the typical discomfort associated with wearing braces
Generally, loose bands, spacers or brackets aren't a big problem. If they are still attached, it's best to leave them alone. However, if a piece detaches, you can store it in a plastic bag and save it until you visit your local orthodontist. To prevent a broken wire irritating your cheek, you can place a dollop of dental wax on the end.
No matter what type of mishap you experience, you should always contact an orthodontist right away. Even in the midst of the COVID-19 pandemic, he or she will be there to provide the care you need.
Cracked or Warped Aligner
If you're undergoing bite correction with Invisalign or ClearCorrect aligners, then a crack or warp can render them less effective. As long as the damage doesn't leave you susceptible to a soft tissue laceration or changes the fit, you can typically continue wearing the aligners until you're scheduled to exchange them for the next set in the series. However, you should notify your orthodontist about the damage to make sure that you're taking the right steps.
Why You Should Never Ignore an Orthodontic Emergency
The obvious reason that you shouldn't ignore an orthodontic emergency is that it can lead to an even more serious problem down the road. Furthermore, failing to receive the care you need could prolong the treatment process and result in a higher out-of-pocket investment.
There's always the chance of a mistake or mishap occurring. With the right information and proper execution, you can minimize any damage until you can receive the expert care you need to get back on track.
About the Author
Dr. James Donaghey earned his dental degree from the University of Alabama School of Dentistry in Birmingham. He then went on to receive his specialty training at the St. Louis University Department of Graduate Orthodontics. A member of the Southern Association of Orthodontists and American Association of Orthodontists, Dr. Donaghey corrects bites and treats orthodontic emergencies at Parker Dental & Orthodontics, but during the COVID-19 crisis, he is only providing emergency orthodontic care. He can be reached for more information through his website.