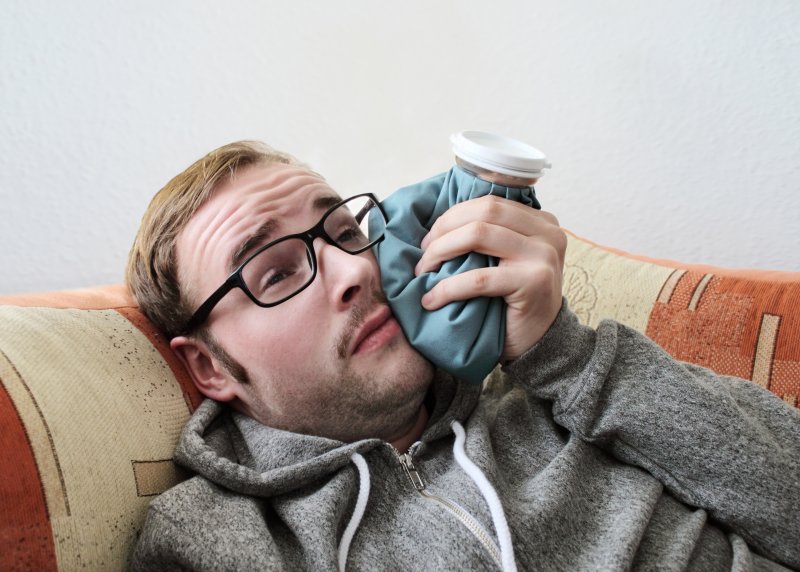 A sudden blow to the face, attempting to bite into ice or some other foreign object, or taking a hard fall, can all lead to a cracked tooth. If you find yourself in this situation, then you have a definite dental emergency on your hands. Is there anything that can be done to fix the tooth and restore your oral health to normal? As you read further, an emergency dentist explains what your options are.
What You Should Do for any Dental Emergency
No matter what type of dental emergency you may have, there are two steps you should never overlook:
Stay Calm – While this may seem easier said than done, remaining calm when a dental emergency strikes is a key part to recovering faster and more effectively, as it will help you make sound decisions.
Contact Your Emergency Dentist – As soon as you recognize any form of dental trauma, you should immediately reach out to your emergency dentist to request a visit.
What You Should do for a Cracked Tooth
The steps you take while waiting to receive treatment for a cracked tooth will influence your overall recovery. You can start by rinsing your mouth with warm salt-water to remove any broken pieces and prevent oral bacteria from accumulating in the area. To decrease any pain and swelling, you can apply ice in 20-minute increments to the outside of your cheek and take ibuprofen (Advil, Motrin).
Additionally, if any pieces of your tooth have dislodged, collect and store them in a bag, and take them with you when you visit your dentist. Also, be sure to avoid chewing on the side of your mouth where the trauma is until the problem is resolved.
How an Emergency Dentist Can Treat a Cracked Tooth
The exact method that your emergency dentist uses to treat your cracked tooth will depend on the severity of your situation. For a simpler crack, you may only require a dental bonding or crown, but if the break is more pronounced, you may need root canal therapy or even an extraction.
The more expeditious you are about seeking help and the better your efforts are at sustaining the situation initially, the greater your chances of fully recovering and salvaging your tooth. To get the vital help you need, don't hesitate to contact your emergency dentist in Mobile, AL to schedule a visit.
About the Author
Dr. Hube Parker earned his dental degree from the University of Mississippi School of Dentistry. For over 25 years, he has been providing precise and compassionate dental care. Dr. Parker understands that dental emergencies can be scary and unnerving. Thus, he takes the time to make patients feel as relaxed as possible while providing them with responsive emergency dental care at Parker Dental & Orthodontics. He can be reached for more information through his website.