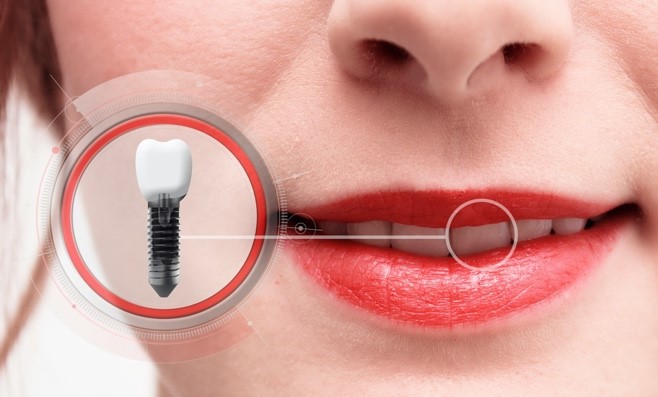 Whether you are a denture wearer now, or you are eager to start exploring your tooth replacement options, it seems to be apparent that dental implants are a preferred option by numerous dentists and patients. Ultimately, they have so many benefits that you can't find with other tooth replacement options. However, dental implants are quite an investment. Are they worth the cost? Continue reading to learn about the many benefits of implants so you can determine whether or not they are an ideal option for you.
5 Benefits of Dental Implants
To determine whether or not dental implants are a worthwhile investment, you should understand the benefits. Here are some of the most prominent:
Comfortable: Your teeth shouldn't be causing you discomfort. It's no secret that dentures don't feel exactly like your natural teeth did. On the other hand, when dental implants have completely healed, you may even forget that they are there.
Easy to Maintain: When you have traditional dentures, it's necessary to stock up on adhesives and soaking solutions to keep them in place and fresh. For implants, you just care for them how you would with your natural teeth. Just brush, floss, rinse, and see your dentist for regular cleanings and checkups.
Zero Eating Restrictions: You should take it easy while your implants are still healing, but afterward, you won't need to cut out any of your favorite foods. They restore up to 90% of your natural chewing power.
Long Lifespan: Dentures need to be relined and replaced periodically, but dental implants can last upwards of three decays or even the rest of your life with proper care.
Prevents Bone Loss: Dental implants are the only tooth replacement option out there that replaces the roots of the missing teeth. This stimulates the jawbone with regular chewing, therefore preventing the jawbone from being reabsorbed by the body over time.
Are Dental Implants Worth the Cost?
Many patients are concerned when they first discover the cost of getting dental implants. While they seem less affordable when you take a look at the upfront cost, you need to think about everything that you'll save in the long run. Other tooth replacement options don't offer the same benefits, and you could even end up spending more on routine repairs and replacements over time. Ultimately, many patients find that restoring the appearance and health of their smile is priceless.
If you still aren't sure whether or not dental implants are the right option for you, talk to your dentist. This way, you can discuss your options and create a plan to meet your needs!
About the Practice
At Parker Dental & Orthodontics, we have a team of skilled dentists serving multiple convenient locations. With their combined experience and expertise, patients can get pretty much anything they need! To learn more about dental implants or to schedule a consultation at one of our locations, visit our website or call (251) 342-2324.