Meet Our Dentist, Dr. John Privett (Pascagoula Location)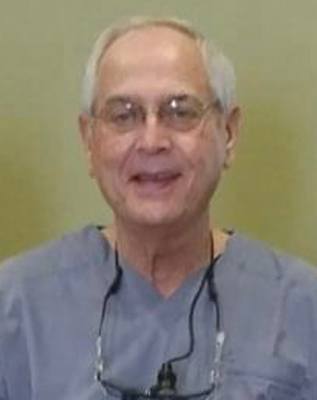 Dr. John Eugene Privett, DMD has been practicing dentistry in Pascagoula, MS, for 48 years. He feels very privileged to have treated thousands of people over the years and looks forward to treating many more.
Dr. Privett was born in Thomasville, AL., and graduated with honors from Thomasville high school in 1963. Dr. Privett received a full scholarship to the University of Southern Mississippi in Hattiesburg, graduating with a Bachelor's degree in Microbiology with honors in 1967. At USM, Dr. Privett was a member of the Omicron Delta Kappa pre-dental/medical honor society and received the Claude S. Williams award for the senior with the highest GPA in pre-dentistry. He received a full scholarship to the University of Alabama School of Dentistry in Birmingham, where he graduated with honors in 1971.
After graduation, Dr. Privett joined the Army and served two years from 1971-1973. He went into private practice in Pascagoula, MS, in August of 1973 after purchasing his first office building, which he spent three months remodeling with his wife, mother, and father. In 1994, after 20 years at that location, Dr. Privett moved his practice to the current location on Ingalls Ave.
Dr. Privett has always felt privileged to be of service. Dr. Privett recalls being humbled by mission trips to South America, teaching advanced techniques in the former Soviet Union, and donating his services to local organizations that serve the less fortunate. "I always came away feeling blessed for being able to help others." – Dr. John Privett