Children's Dentistry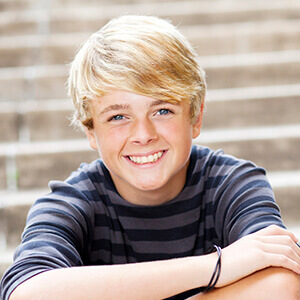 Children often need an extra special touch when it comes to dental care, and that's what our team strives to provide at Parker Dental & Orthodontics. All of our dentists have lots of experience and training working with children, and our practice is open to families who are looking for comprehensive and kind attention. We can't wait to help your son or daughter on the path towards lifelong oral health with personalized pediatric services. Plus, with four convenient locations in Southern Alabama and Mississippi, you'll never be too far away. Contact us today to schedule your first appointment!
Warm Preventive Attention
Our team is dedicated to helping your son or daughter enjoy a happy, healthy smile – but that's not the only thing we care about. We also take the time to get to know them taking their personality and emotional maturity into account when we provide essential services like check-ups and cleanings to ensure the best experience. Our doctors keep an eye out for any developmental concerns that may need attention, and protective measures like dental sealants and fluoride treatment are a big help as well.
Comfortable Restorative Solutions
Many parents are surprised to learn that dental problems start very early in life. For instance, young children experience higher risks of tooth decay if they continue to breast or bottle-feed for too long, and nearly half of little patients suffer from inflamed gums. At Parker Dental & Orthodontics, our team provides fillings, crowns, and other treatment in a gentle and personalized fashion.